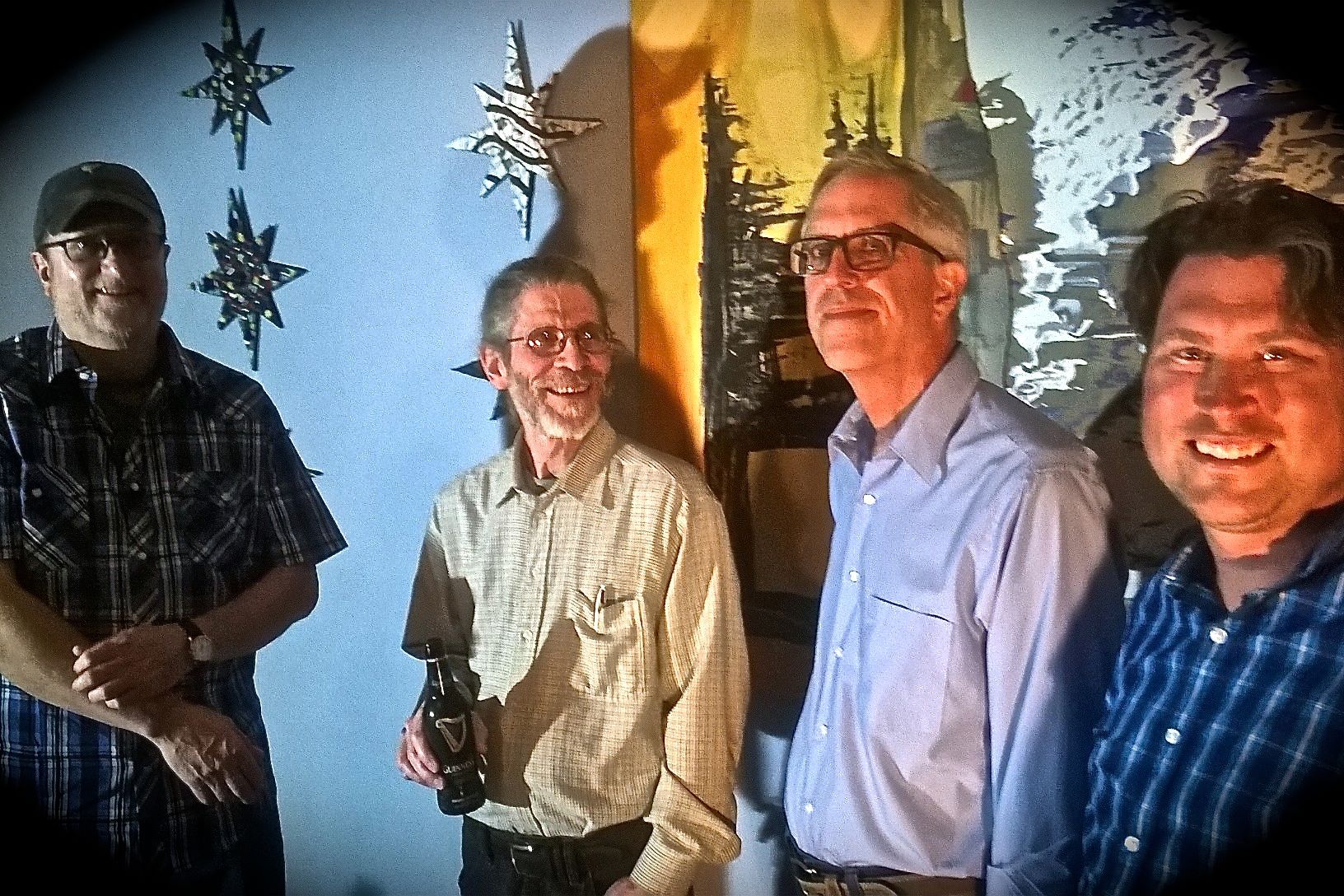 Mick Rogers Band
The Mick Rogers Band plays rootsy, bluesy, original music.
Pete Broberg came to us from the bottom of Diehl Lake. He swam up one day, heard a song by T-Bone Walker and never went back. Then he got a red guitar.
Gareth Ridout plays bass. In other words, he is the songs, and the rest of us kind of drape our parts on his line. Harmonica, as well. Then there's the euphonium thing.
Brian Blozie plays drums, whereupon all dancing begins. It is a burden he wears well.
Mick Rogers is a beatnik masquerading as a songwriter. It's best to just humor him.