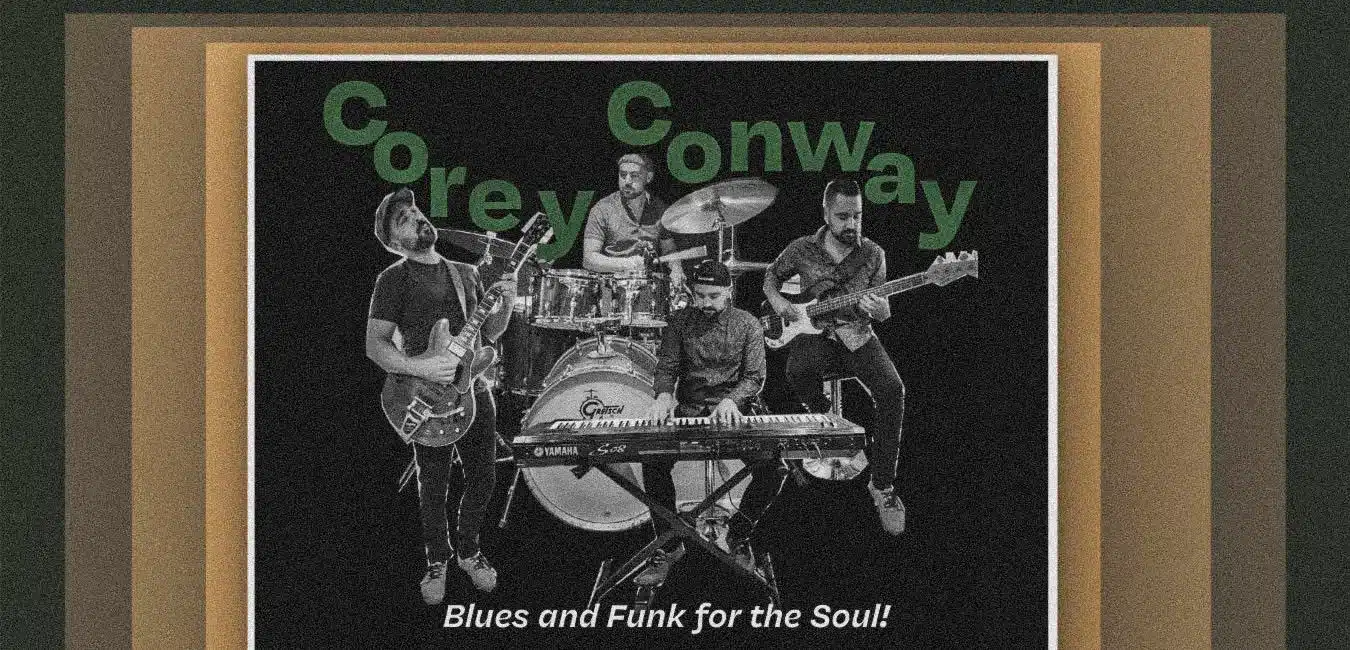 Conway Brothers
Immersed from birth in a ridiculously diverse array of rhythm & blues, jazz, funk, soul, and rock, Corey Conway, an Akron, OH native, has recently established himself as one of the most exciting and tasteful multi instrumentalists in Northeast Ohio.
With influences that span the entire musical spectrum, Conway's singular musical goal is simple: to create music that forces the listener to start bobbing their head. The result is an eclectic combination of interesting chord progressions, heavy backbeats, unique instrumentation, and refined guitar chops.
His rhythmic resumé includes bouts with the internationally acclaimed Sean Carney (blues), Jovan Wilder & the Wild Things (neo-soul), Nesta (reggae), The Bel-Airs (oldies/early rock n' roll), The Conway Brothers (blues/funk/soul/rock) and most recently, Mo' Mojo (zydeco).