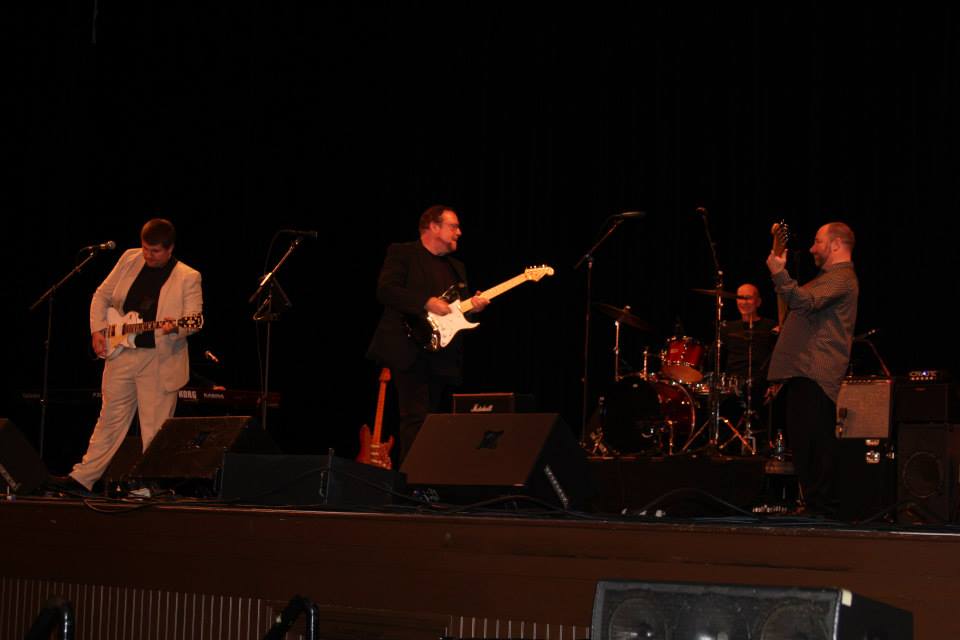 Clapton Tribute: Evolution
EVOLUTION features hits from The Yardbirds, The Blues Breakers, Cream, Blind Faith, Derek & the Dominos, and Eric Clapton's solo career.
Chris Wintrip – guitar/vocals: Professional guitarist, vocalist, recording artist, and producer. Mr. Wintrip has enjoyed a successful music career performing with Joe Walsh, Frampton's Camel, Lynyrd Skynyrd, Roger McGuinn, Harry Chapin, Billy Sheehan, The New York Dolls, The Raspberries, Phil Keaggy and Glass Harp, including a special honor in the Rock n Roll Hall of Fame's 1996 exhibit "My Town" with the prog band "Brimstone" and their LP, "Paper Winged Dreams."
Kevin DiSimone – keyboards/vocals : His outstanding track record includes singing, writing and producing hit songs for Barry Manilow, Carly Simon, Bette Midler, Willie Nelson, Stevie Wonder & more. Some of Kevin's songs have hit top 10 & 20 on the charts. Kevin has written many corporate industrials for radio & television and has appeared on numerous TV spots including The Tonight Show with Johnny Carson. Kevin has recorded his own music with Columbia Records, Warner Brothers, Scotti Brothers and Mesa Blue Moon Records.
Klayton Krumm – guitar/vocals: A musical prodigy, Klay began playing trumpet, trombone, and tuba in junior high. He became a natural at Bass Guitar at the age of 12, then quickly assimilated to Lead Guitar at age 13, performing live at the Palace Theatre in Canton, OH. Studying jazz and blues, Klay enjoys playing just about any type of music. In 2013, his metal band "Stack the Bodies High" opened for MushroomHead in Cleveland and gave a moshing performance to envy. He's currently studying classical guitar, "just to round out my skills."
John Sferra – drums/vocals: A stupendous drummer, best known for his work with the band Glass Harp, is also a guitarist, songwriter and vocalist, composing and singing lead on several songs for each Glass Harp album. After the band parted in the early 1970s, longtime friends Sferra and Keaggy recorded together again in 1993 for what would become Keaggy's solo album Crimson and Blue. Sferra & Keaggy still record and tour with Glass Harp several times a year. John also records and tours with Phil Keaggy and the "Phil Keaggy Trio". In January 1997, Cleveland's Rock and Roll Hall of Fame opened an exhibit called "My Town." Because the exhibit focused on Cleveland's rock and roll history, John, playing with Glass Harp, was invited to perform at the Museum. The band is also currently represented in the Museum's Ohio Exhibit.
Warren Henry is the newest member of the group. You probably have heard him playing bass or guitar around NEOhio. When not performing, he is teaching or repairing instruments at his music store in Chagrin Falls Ohio.